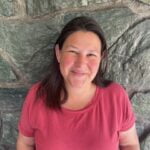 Tracy Caruso, Director of Children & Family Ministries
Tracy brings years of children's experience in this vital role in our congregation. She has a deep love for children and families. She works with our congregation to develop our Godly Play program, connect with families, and expand how we engage spiritual formation for people at all stages of their faith journey.
Sharon King, Administrative Ministry Assistant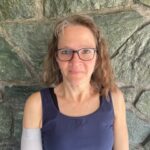 Originally from Baltimore, Sharon moved to Bellingham in 2007 and has fallen in love with the PNW, although she can be seen faithfully wearing Ravens jerseys! She has a bachelor's degree in Psychology from Towson University in Maryland and a Master's in theological studies from Iliff School of Theology in Denver. She has worked for the American Friends Service Committee—a social justice organization, and most recently at Garden Street United Methodist Church. She is passionate about women's issues, social justice, indigenous people's rights, and spending time with her family, her dogs, gardening, and pickleball.
R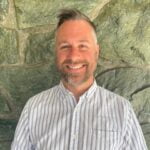 ev. Dr. Seth J. Thomas, Pastor
Pastor Seth Thomas has been with us at St. James since 2017. A native of the Pacific Northwest, Seth and his family have deep roots in our community and are grateful to find a home and place to serve in our congregation.
Seth did his undergraduate work at Western Washington University and seminary studies at The Seattle School of Theology & Psychology. He completed a Doctor of Ministry through Portland Seminary in their Leadership & Spiritual Formation program in 2023. He loves Bellingham, an amazing community rich with people who vibrantly witness God's glory through their passion for the outdoors and love of art, music, and food. Seth is grateful to serve St. James in this chapter of life and growth as our congregation faithfully pursues God's loving vision for the city of Bellingham!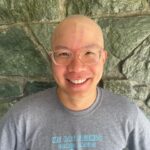 Ta Wei Tsai, Music Director
Ta Wei enjoys a multifaceted career as a musician. As a performer, Ta Wei has performed on some of the most prestigious stages in the country, from Carnegie Hall in New York, Kennedy Center in Washington, DC, and Sarasota Opera House in Florida, to name a few. Trained at the Johns Hopkins University in Baltimore, Maryland, Ta Wei has extensive experience working with singers and instrumentalists of all ages, levels, and settings. Ta Wei truly believes in music's ability to heal and uplift people, as well as the necessity of sharing the gifts of music with all members of the community.
Ta Wei is a post-baccalaureate student at Western Washington University, working towards obtaining the teaching certificate to someday serve as a music/choir teacher in Washington's K-12 public school system. Outside of music, Ta Wei is an avid day hiker, sports fan, and plane spotter.