Greetings!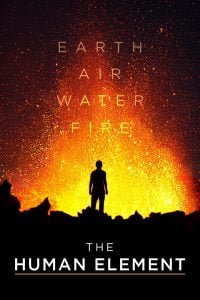 The Green Action Team (GAT) of St James Presbyterian's Mission and Social Action Committee invites you to join us to discuss 
"The Human Element,"
 a dynamic and beautifully photographed film depicting the changes to our climate, as evidenced by impacts to earth, air, wind, fire and people. The film contains poignant human interest stories regarding these impacts. The film is produced by James Balog, and we would like to learn together about what changes are occurring, and what actions we might want to take together as a faith community. 
1.  Please view the film by May 22nd.
The film "The Human Element," is available online at
https://vimeo.com/328529547
The password is THEedu  After you view the film, we hope everyone will sign up to join us for two small group discussions (via Zoom) about what we learned in the film and actions we can take.
2. We hope that after viewing the movie, you will be interested in joining a discussion group to share thoughts on the video and actions that we as a congregation and community can take.
We'd like you to notify
 Carla Shafer, 
carlashafer1@gmail.com
 by 
May 25th
 that you would like to join a small group for two, one-hour discussions via Zoom later in early June.

We hope to have you join us.
The St James Presbyterian Green Action Team (GAT)